Optimum Nutrition - Social App 2013
Exclusive upgraded expo experience for core brand enthusiasts, accessible by Facebook app and promoted across brand social media.
Thousands of bodybuilding enthusiasts stream through their favorite supplement brands' booths at the Olympia Expo every year. To reach out to core brand enthusiasts, provide an exclusive upgraded experience, and promote the Platinum line of Optimum Nutrition products, THIRD STREET created the VIP app. Fans were encouraged to register ahead of the expo for a free pass to skip the line, get upgraded product samples, and most importantly meet their favorite Team ON athletes face to face. THIRD STREET executed social promotion strategy to promote registration through a simple Facebook App. Users were encouraged to share the VIP experience with their own networks, benefitting Optimum Nutrition's lead generation.
Creative Director: David Jones
Director of Relationship Marketing: Phil Robinson
Copywriter: Evan Benner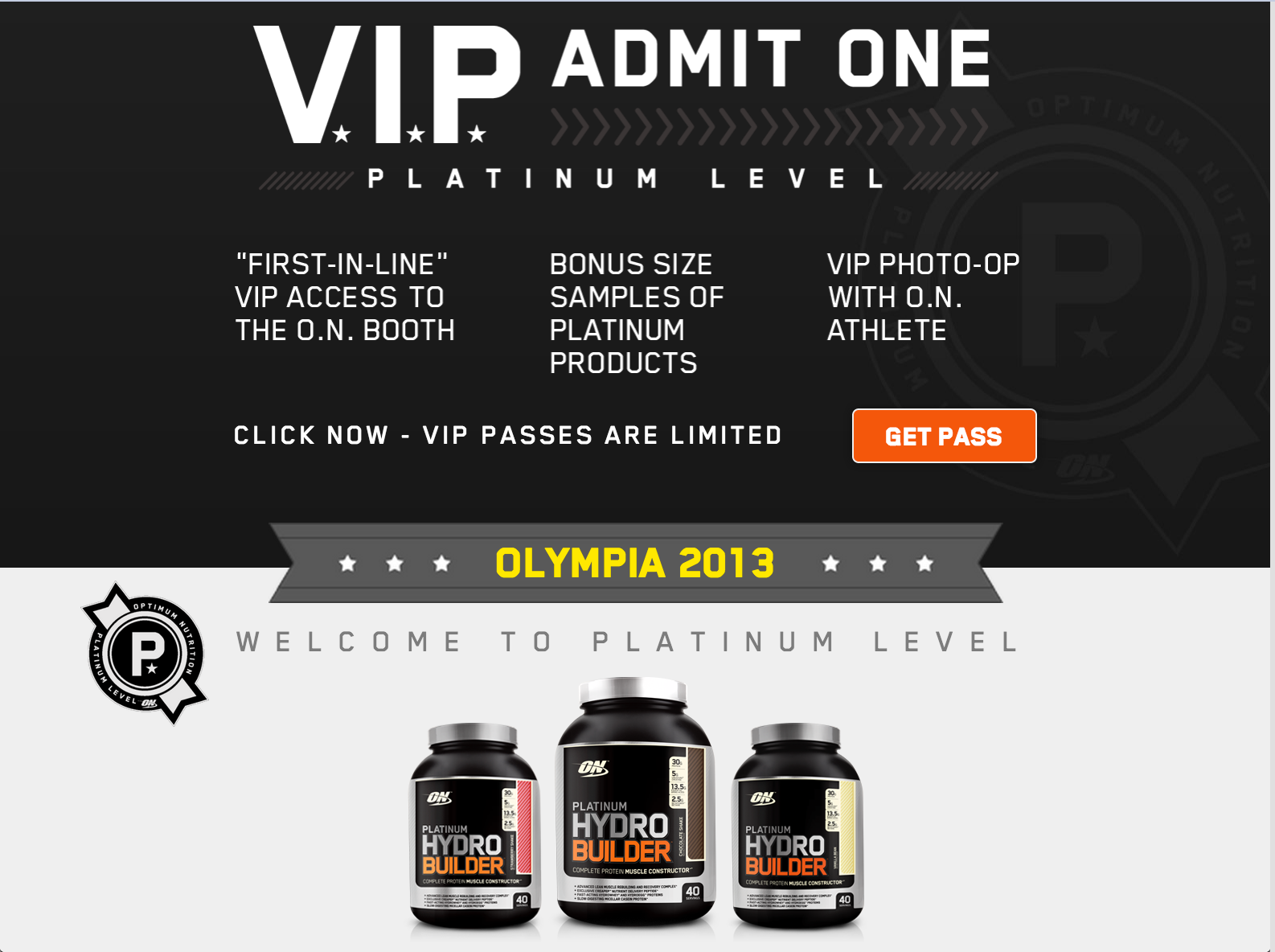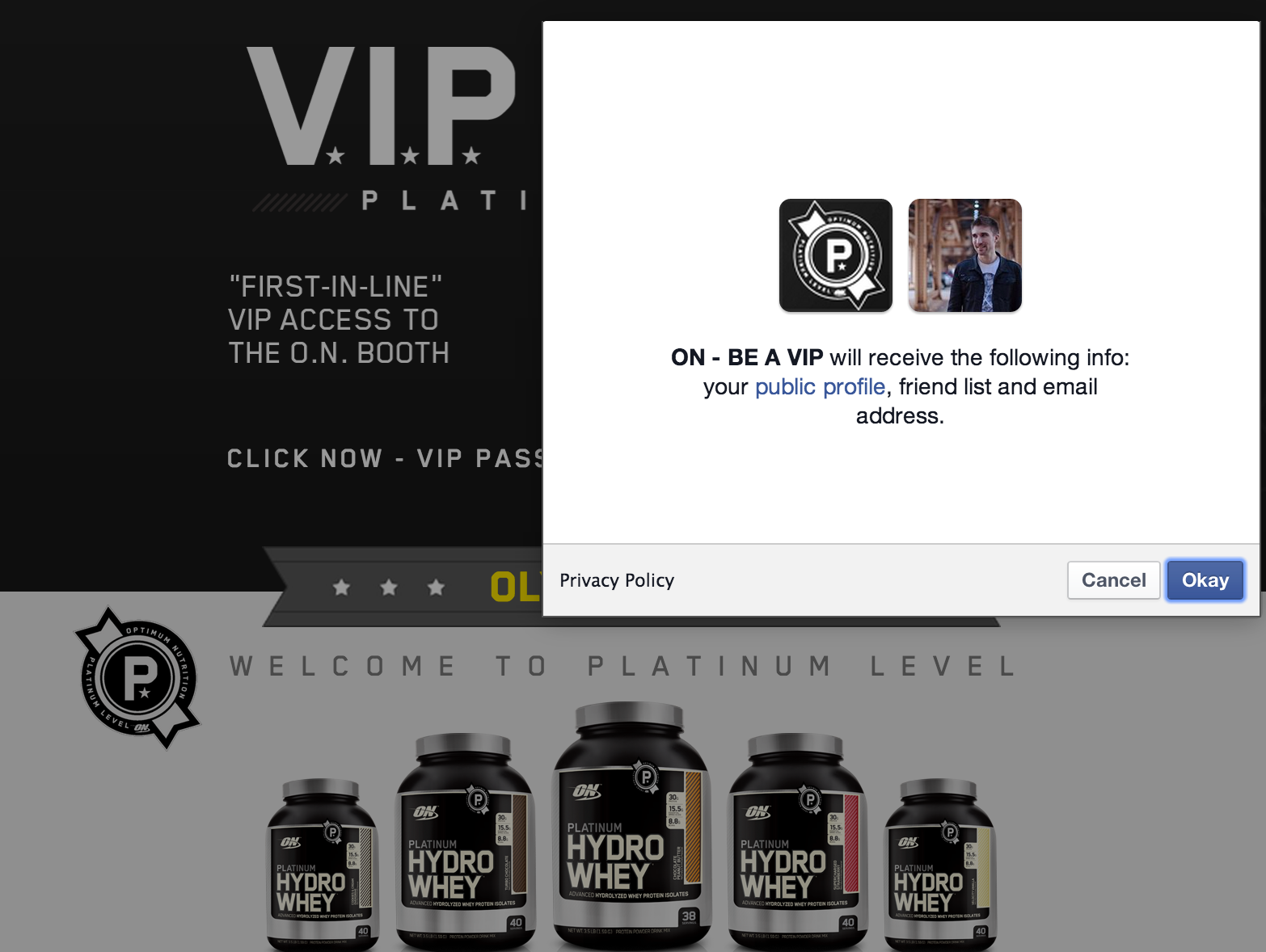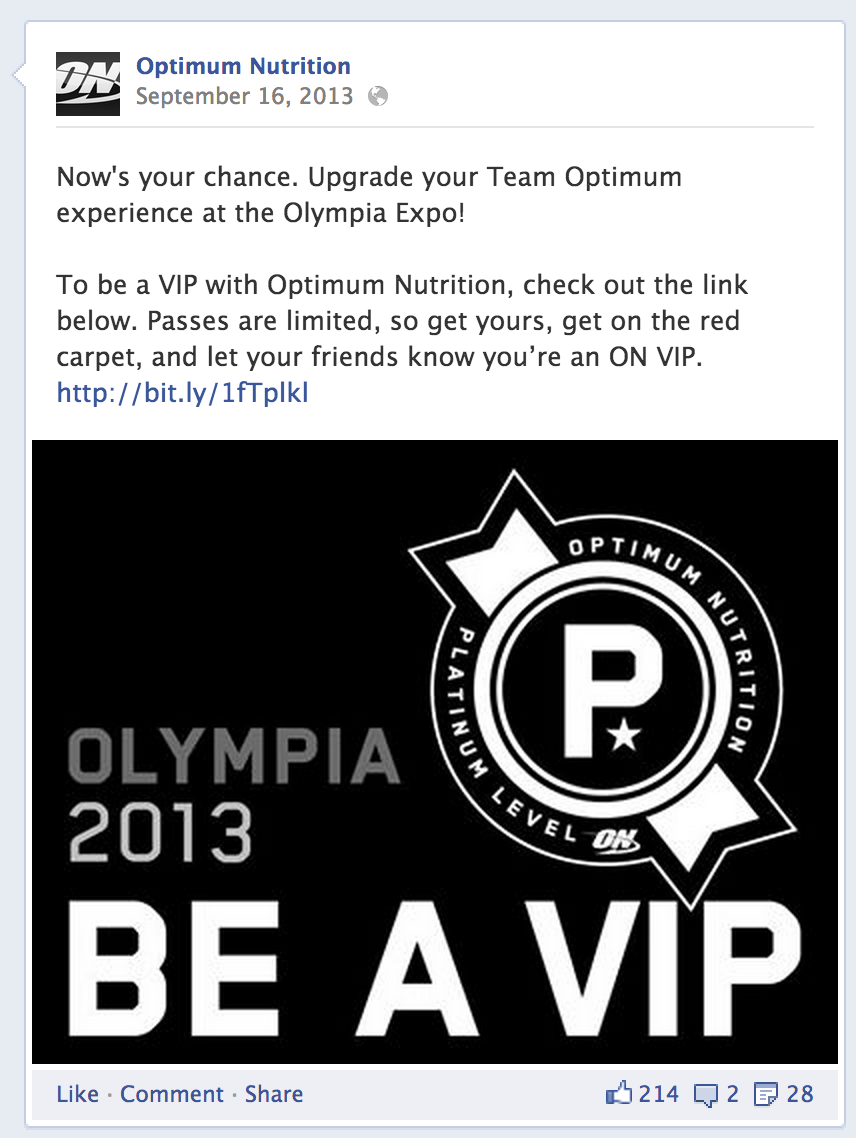 The experience proved once again to be a huge hit, with fans taking to social media, showing off their VIP experience with other participants in the #Olympia2013 chatter both on site and off.