2 Night Stand - NASA Create For Space - Web Concept
Concept for platform for creative innovators to refuel the space program that launched unparalleled cultural innovation.
Create For Space
Art Sustaining Innovation For Our Future
2 Night Stand
is an annual creative bender hosted by
Bright Bright Great
in Chicago, gathering 20+ creatives (writers, designers, photographers and developers) selected by application. The third annual 2NS event was held on Nov. 30 to Dec. 1 of 2012. Dream client: NASA.
Team PHOTON:
Josh Sullivan - Web Developer
Brendan Shanley - Designer
Victor Fong - Designer
Lou Medel - Designer
Nate Koehler - Designer
Evan Benner - Copywriter
Concept: Space program fueled culture of innovation. With space program cutbacks, we devised a platform for creative innovators to refuel the program.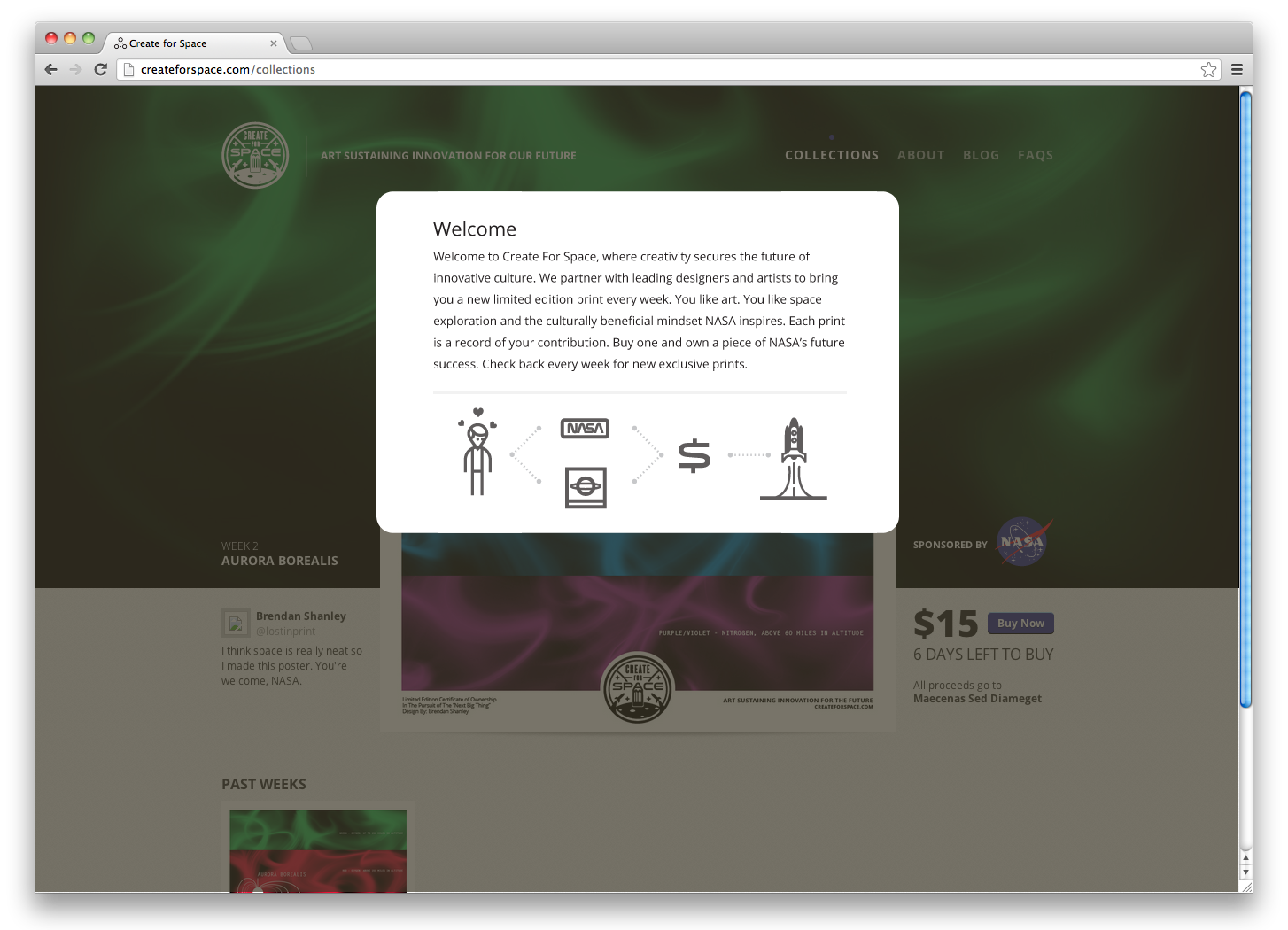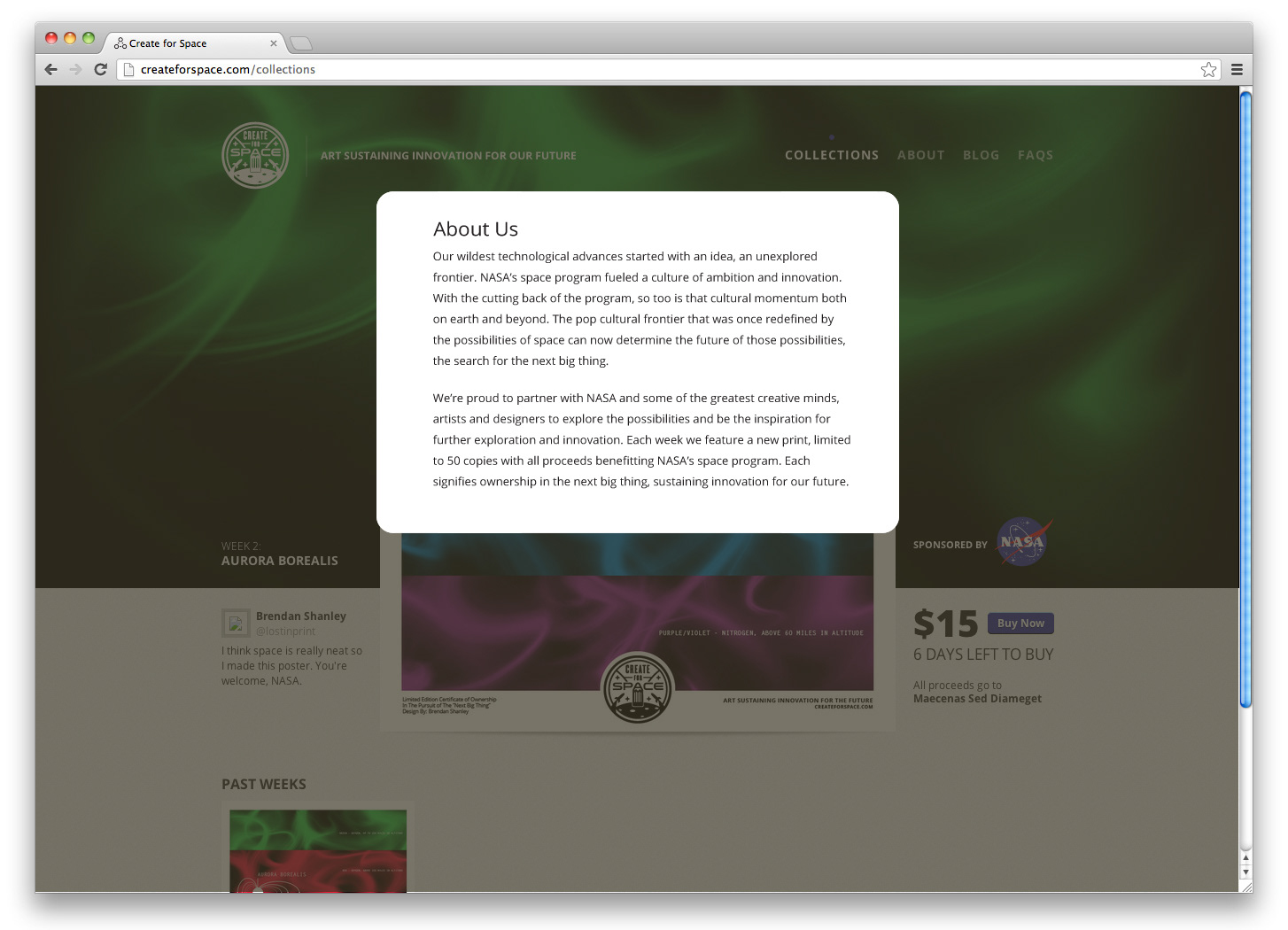 Art Sustaining Innovation for our Future
----------------------
Limited Edition Certificate of Ownership
In The Pursuit of the "Next Big Thing"